2014 FIAT 500L Newport News VA
For those who love the diminutive FIAT 500's looks and charm, but just can't make its tiny interior space work, the all-new 500L is the Italian automaker's fine answer.  Built on an all-new platform, the body of the 2014 FIAT 500L shares no common parts with the FIAT 500. Unlike the original FIAT 500 which some may dismiss as too tiny, the FIAT 500L boasts cavernous passenger and cargo space.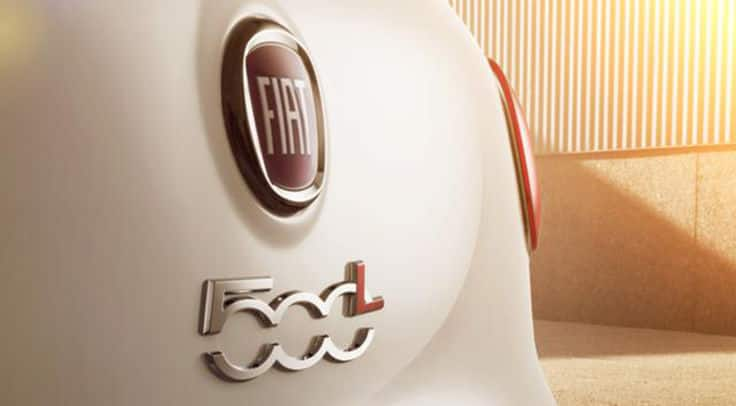 2014 FIAT 500L Exterior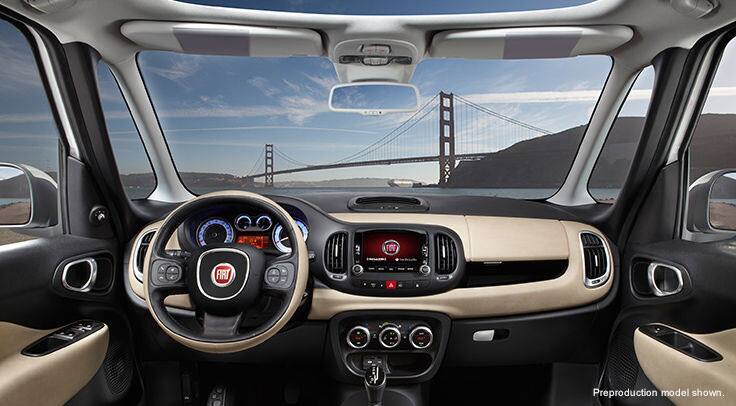 '14 FIAT 500L Interior
Design of the 2014 FIAT 500L
Compared to the FIAT 500, the 2014 FIAT 500L has 42 percent more interior space. Rear legroom is impressive at 36.7 inches, nearly three inches more than a Mini Cooper Countryman. Dash controls are easy to discern and use. Outside, the 2014 FIAT 500L's front fascia looks friendly and approachable. From the side, the 500L's upright stance is apparent. In the rear, the hatch is large and flat, accented by an integrated roof spoiler and raised, rounded tail lamps. Base models get 16-inch wheels with plastic covers. 
Power & Handling of the 2014 500L
The 2014 FIAT 500L uses the same turbocharged engine as the 500 Abarth, but the 500L does not share that smaller car's feisty traits.  On the road, the 2014 Fiat 500L offers ample power for everyday driving. Suspension is firm but not teeth-chattering. It uses a MacPherson strut setup in front, and a less-common twist beam suspension in rear. The 500L's 6-speed manual transmission is a smooth, clean-shifting gearbox, and its optional Euro Twin Clutch automatic shifts in a non-intrusive manner.
Conclusions
New for 2014, the FIAT 500L has its drawbacks but this new, larger FIAT's drivability, utility and value give shoppers a respectable new option among the slew of popular four-door hatchbacks out there. FIAT designers say the L in the 500L stands for Loft, and the wagon's spacious, upright design was meant to mimic the high ceilings and artsy vibe found in urban live/work units. There's no doubt the all-new 2014 FIAT 500L will turn heads. For more information on this model, visit the official 2014 FIAT 500L website.