2014 FIAT 500c Newport News VA
The 2014 FIAT 500c's looks invite favorable attention from passersby. As a modern remake of a classic car, the 500c invites comparisons with the modern Mini Cooper. For 2014, the FIAT 500c gets a revised front passenger seat which sits 1 inch lower for additional headroom.

2014 FIAT 500c Exterior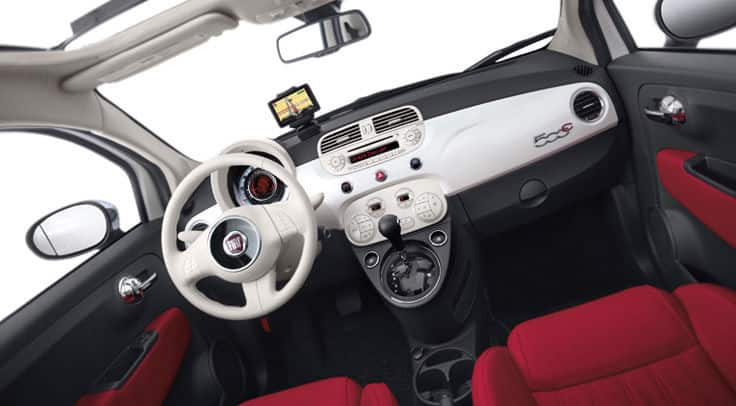 '14 FIAT 500c Interior
Design of the 2014 FIAT 500c
The 2014 FIAT 500c has a unique instrument cluster, instead of a pie plate in the middle of the dashboard, the car gets a single pod with nested gauges in front of the driver. The roof retracts with the touch of a button at speeds up to 60 mph, but unlike in most convertibles, it doesn't take the side-pillar structure with it. That makes for more of a panoramic moonroof effect than a true droptop experience. Although opting for the soft roof doesn't guarantee nice weather, it does make it easier to enjoy when it arrives.
Power & Handling of the 2014 500c
The 2014 FIAT 500c is powered by a 101-hp, 1.4-liter MultiAir four-cylinder sits up front, with the choice of either a five-speed manual or a six-speed automatic to back it up. The car isn't floppy. The gurus have done their job to keep the noise down because the cabin remains quiet even on the highway. The 500c has an EPA fuel-economy estimate of 30 mpg city/38 highway for the manual. 
Conclusions
The tiny 2014 FIAT 500c is the best-looking car among the new economy set, but it doesn't edge anyone out based on its cabin or performance technology. For more information on this model, visit the official 2014 FIAT 500c website.