2014 FIAT 500 Newport News VA
It's easy to see the 2014 FIAT 500 as an Italian Mini Cooper: They're both small cars with big personalities. For 2014, the FIAT 500 gets a revised front passenger seat with an armrest and seat-position memory.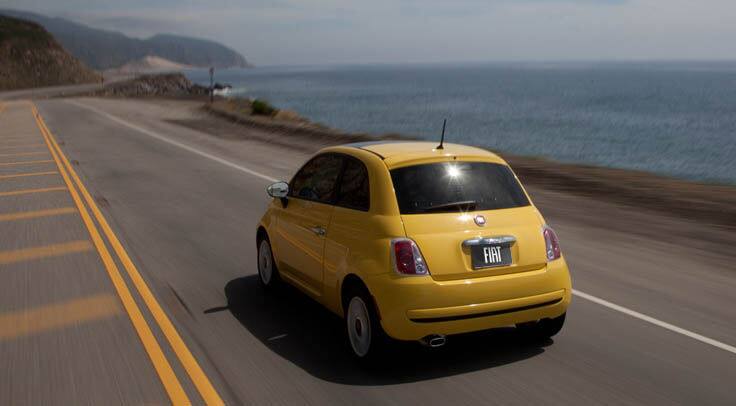 2014 FIAT 500 Exterior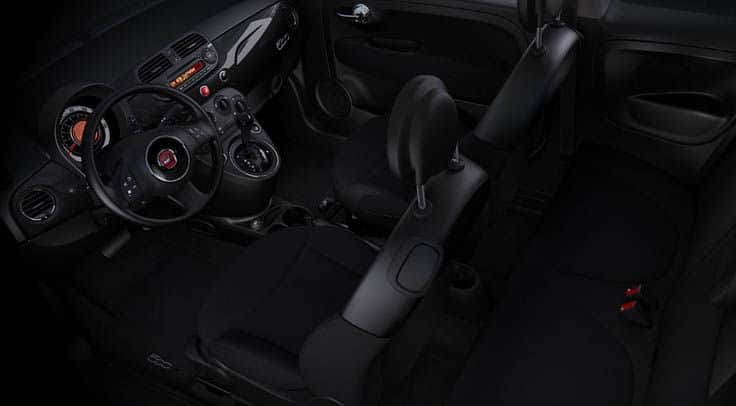 '14 FIAT 500 Interior
Design of the 2014 FIAT 500
The 2014 FIAT 500 is roomier up front than you might expect, and just as tight in back as it looks. The interior style lives up to the promise of the quirky but fashionable exterior. Outside, the iconic sloping rear end is a big part of the 500's personality, though it limits rear headroom. There are five separate wheel designs of 15 or 16 inches, with at least three of them good-looking and eye-catching, and many vivid colors to choose from.
Power & Handling of the 2014 500
Each of the 2014 FIAT 500 models is quite different in the way it drives. The lightweight, 101-horsepower FIAT is definitely fun, just not in a car-chase kind of way. The 5-speed gearbox uses a cable linkage between shifter and transmission, which gives it a ropey feel reminiscent of Volkswagens. In any form, the 2014 FIAT 500 is tiny and quirky until you drive it.
Conclusions
Like the Mini Cooper and Volkswagen Beetle, the FIAT 500 is a modern recreation of a classic. Cool, funky, fun and unexpectedly refined, the 2014 Fiat 500 bridges the gap between the sportier, pricier Mini Cooper and the more pedestrian Toyota Yaris. For more information on this model, visit the official 2014 FIAT 500 website.